At Ultra Fresh Blinds we provide professional blind cleaning and blind repair services for private customers as well as businesses located in Dublin. We clean all types of blinds and offer free collection and delivery, including taking down and hanging up the blinds (T&Cs apply). For clients looking for a quick turnaround, we offer an express service where we clean and return the blinds for you in less than 48 hours (T&Cs apply)
Whether your blinds require just a gently clean or a deep clean, our ultrasonic machines can take care of mould, mildew, rust, ink and many other stains, giving your blinds a fresh look. With our professional blind cleaning service, not only you will be amazed by the results but you will also save money by not having to replace your blinds with new ones.
At Ultra Fresh Blinds, we also provide amazing blind repair services such as new tassels, braiding, springs, mechanisms and chains etc. By regularly cleaning and repairing your blinds, you will ensure they will be maintained in a better condition for longer. We would recommend cleaning your blinds annually and changing any worn elements to prolong the lifespan of your blinds.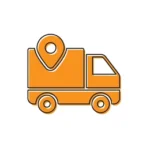 FREE Collection & Delivery Service 
Express Services
We offer same-day return or 24 - 48 hours of express service for blind cleaning! We all know no one wants to have their blinds taken away for too long! 

Please note this service is limited to the size of the order and the extent of staining on the blinds.Please note T&Cs apply.
How successful is blind cleaning?
In most cases, blind cleaning is very successful and we should be able to remove most of the stainings. Some fabrics clean better than others. We advise you to always take the advice of our experts and if needed replace braidings and tassels on the blinds as that is really what makes the blind look pristine.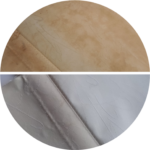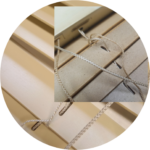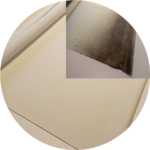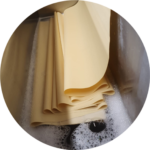 How do I book blind cleaning/ repair services?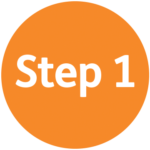 Step 1…
Let's see how many blinds you have. Identify your blinds ie. Venetian/roller/vertical etc. Remember the more blinds you get done the better the discount. Check if any blinds need repairing and note what repairs are needed. Measure approximate sizes (small/medium/large). Note: without sizes, prices may vary and quotes may not be accurate.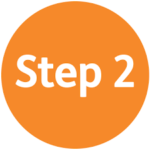 Step 2…
Contact one of our team members to get a quote and book a collection date. Please note a deposit will be required upon collection or prior. This can be done by card/ Revolut or cash. Owner's risk form must also be signed during collection.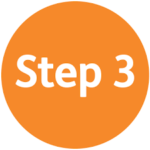 Step 3…
After collecting the order we will call you to book the return date. Our team will deliver the blinds and put them back up for you (the area must be cleared to do so and blinds should only be removed by our team to reinstall them). Once you are happy with our service you can pay the balance and enjoy your clean blinds!
---
Understanding Sunbleach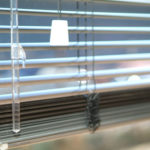 A lot of people are not aware of what sun bleach is: it is permanent damage to the fabric area as a result of the fabric being  exposed to sunlight over time which can cause colour fading and yellow staining and can even make the fabric frailer over time, making it easier for the blind fabric to crack in places. Unfortunately, this damage cannot be cleaned off. However, the cleaning process can brighten up the affected areas making them more presentable.
---
Cleaning Results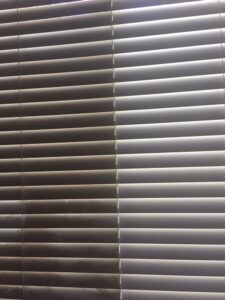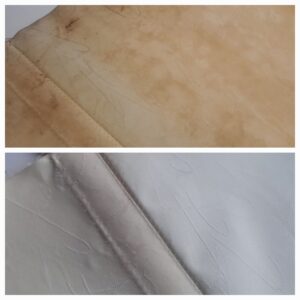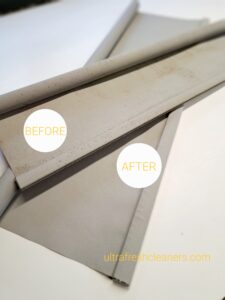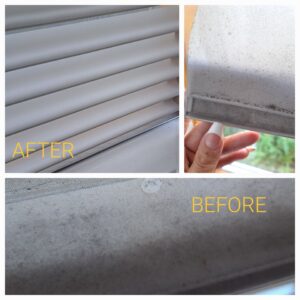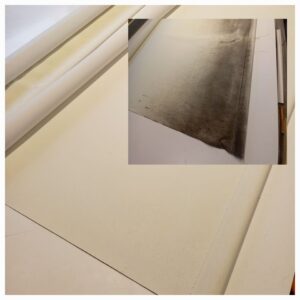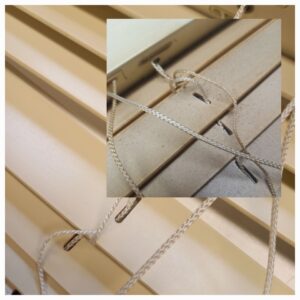 ---
---
We also repair all window blinds!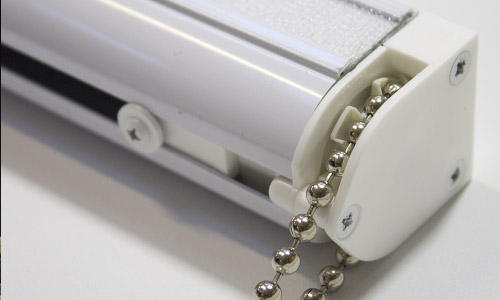 ---
Most mechanisms and chains can be replaced!
---

---
---
T&Cs
Please note blinds can carry marks/ damages on fabric/slats that are not visible from under the dust/dirt. These marks can become apparent after the cleaning. Please note some fabrics can crease more than others in cleaning and creases usually fall out over a few weeks period. This is normal as some fabrics are very thin. Please note colored/ patterned/ first time clean fabrics can discolor/ run/ shrink/ damage during cleaning. cleaning is done upon customers risk.

Please note you need to be available during the scheduled time for your appointment. The driver may allow 5 minutes wait but no longer. Please note if you missed your appointment and you wish to re-book charges will apply.
 

Please note FREE collection and delivery applies only to orders over €100 and within Dublin area. Other orders charges may apply.